IN PARTNERSHIP WITH KUDOUGH
Know your credit score
Build your future
Free for life
Free Credit Score (and more) in 3 Steps
Get your free credit score for life by signing up with Kudough, and an epic dashboard that will help you see everything going on in your credit report. Unlock more credit bureaus and a custom experience with a simple monthly subscription that will help you manage and grow your credit score.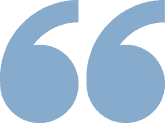 "Always felt lost when reading my credit report and trying to understand why I had all these old accounts on it. Now I know how to read and fix the mistakes!"
– Jacob
"I was struggling every time I applied for a loan. They kept telling me I am not approved and I didn't know why. But now, I can understand my mistakes and I feel on top of building my score!"
– Kum
"The Fincheck company is very helpful to our country and plays a very important part in our lives in South Africa."
– Simon
Not ready to get your score? 
Join our awesome community until you are!
Our monthly newsletter will help you with all the bits and pieces of building your better financial future. It's the perfect place to some basic knowledge until you feel are ready to commit to something more.