What can you expect to learn in the debt repayment 101 series?
Key Outcomes: Healthy credit score, improved credit score, debt-free, healthy personal finance, stress-free finances.
When used responsibly, credit can be a helpful financial tool. Whether it's taking out a home loan, securing financing for your business, or buying a car with manageable repayments. Access to credit can also help you deal promptly with unexpected, costly emergencies and can offer peace of mind when travelling.
But, when not managed correctly, credit can also lead to crippling debt. Getting rid of that debt is a big mission!
Debt repayments can seem like an insurmountable task, but there are clear and effective strategies to manage your debt and the process of repaying it. We've got everything you need to know in our debt repayment guide so that you manage those outstanding amounts with ease
Ready to get started? Let's get going below.
Shortcut to the articles in the debt repayment 101 series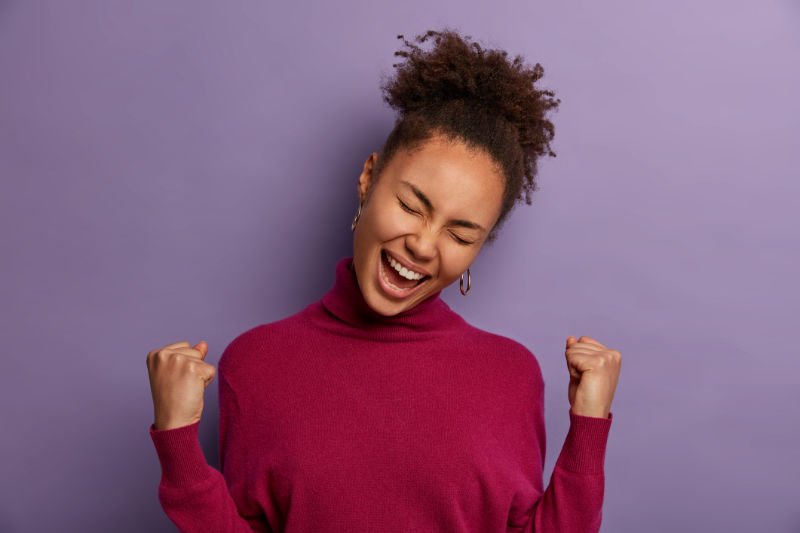 Article 4 – Is it possible to get debt free and still LIVE life?
Outcome: Find the balance to paying off your debt and still living a fulfilling and rich life as you move towards debt freedom.
While it may seem like an impossible feat to rid yourself of debt while living your day-to-day life, it is very much a possibility and, in fact, many people are able to do so thanks to an effective budgeting and debt management strategy.
1.   What you need to know to 
live normally and pay off your debt
The short answer to whether it is possible: Yes!
We get it — we all want to enjoy our time and embrace the good side of life while we're young, and often this means spending on things you don't necessarily need, but want and can make you feel good. Whether it's a new car, new clothes, or a lavish night out. On top of that, most have student loans, home loans, and other credit lines to pay off; but whatever has created your debt, it's important to acknowledge that it needs to be addressed and resolved. And furthermore, that it's possible to do so.
The key thing in overcoming and mastering your financial situation is finding that balance between enjoying life and managing debts, while avoiding the trap of living beyond your means — and ideally living within your means, so to speak.
Secondly, it's important to establish realistic goals and timeframes for your debt management strategy. Aiming to resolve thousands of Rands of outstanding money by the weekend is unrealistic. Look at your income, what disposable cash you have available, and prioritise which debts need to be dealt with and how long it will take to do so. Adapting your lifestyle is also key to making this work.
Principles to follow to remain debt-free
Of course, the goal is to not only get debt-free, but remain debt-free, and you can do that by following the important principles of lifestyle and money management; but how do you go about that?
Principle 1 – Understand what debt can be acceptable or 'good' in this process
Firstly, understanding what type of debts are acceptable, and what types should be avoided will help you make financial decisions which will benefit your wealth long-term.
Acceptable forms of debt, or 'good debts' as we have explained before, usually include high-value assets or investments, such as home loans, tuition, or business investments. While you should always try and pay for anything with cash you already have rather than taking a loan, if you accrue debt on long-term value-adding investments, it's understandable and is seen more favourably than a frivolous credit card debt due to overspending. Using this as a rule when making financial decisions can help you avoid a debt spiral.
Principle 2 – Extra income is more important than just cutting expenses
To further avoid any additional debts, building an extra income stream will help substantially. While it is difficult to manage a secondary job, look at how you can bring in additional cash into your budget. Whether it be doing extra work on weekends, selling unnecessary possessions, or investing in a business, this extra income can bolster your cash flow and make paying off debts and avoiding loans far easier.
Principle 3 – The golden rule is…
Of course, the golden rule to managing debt, despite how big or small it is, is to spend less than you earn. It sounds simple, but ensuring that you have more money going into your bank than out of it is the best way to keep your bottom line positive and make sure that you don't borrow more money. It doesn't apply to everything, but if you can't afford it, don't buy it.
As mentioned above, the key to making these principles work is sticking to your debt repayment goals and budget. Don't just look at them as guidelines, but rather concrete financial plans that you must adhere to. Once you have settled debts or increased your income, then your budget can become more flexible, but until then, focus on being consistent with your debt-management plan.
What is the end goal of this strategy?
It's good to remember that a debt management strategy isn't to punish or restrict your lifestyle, but rather allow you to alleviate yourself from debt long term and keep a level of independence and enjoyment of financial freedom for yourself. A well-thought debt management plan will allow you to still experience key moments in one's life, such as buying a house or going to university, without it becoming a financial hindrance that will affect the rest of your life. If the loan repayment is built into your personal budget, it will become an easy part of your month-to-month expenses that won't overwhelm you.
Furthermore, this consistency and planning will allow you to pay off debts faster thanks to room for further income growth, and get you to a place where your debts are eliminated and your money can go to future wealth building.
2. What to do if your debt is controlling your life
It's easy to feel overwhelmed and frustrated by your debt, but there is always a solution to resolve it. What you need to acknowledge is when the debt has become too much to manage yourself, which can allow you to seek help and restructure your financial plan in order to deal with the amount, rather than let it grow more and more.
There are many ways to address the debt, with some of the most effective and simple being a solid budget for your finances, which includes a repayment plan to easily and simply manage what money you owe each month.
Being able to look at your finances and understand where you are spending too much, how you can adapt your lifestyle to have less expenditure, how to formulate a plan for additional income, and prioritising your key debt payments is an effective route forward. This often involves some tough lifestyle decisions, whereby you'll be cutting out some of the ;fun' expenditure of your lifestyle, but look at it as a temporary and necessary sacrifice for your longtime financial health.
There are also professional debt management avenues to explore, such as a comprehensive debt consolidation plan to pool your debts into one single payment, can help wrap your head around your debt and financial situation. If you don't think you can manage it yourself, you can also seek professional debt counselling, whereby a debt specialist can assess your finances and help you formulate a plan to manage the debt.
If you feel like debt is completely overwhelming your life, it is critical to consider these debt optimisation idea above in order to manage your debts and rid yourself of the financial strain once and for all. It is better to remove yourself from the credit system for a few years and come out in a plus than living 20+ years in debt just so you can access credit.
Did you enjoy this series? Consider sharing it with a friend by forwarding our 101 education series link to a friend!